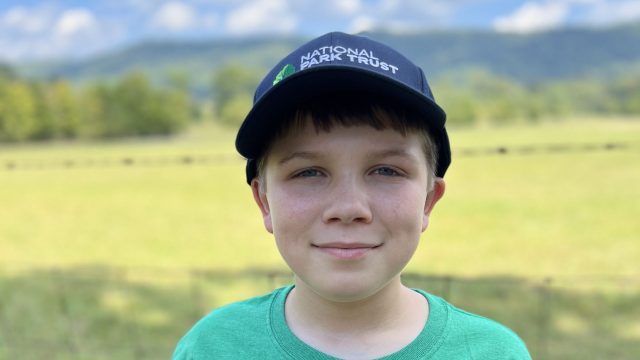 Tennessee
Hey, y'all! My name is Noah, and I have grown up in the Tennessee mountains. I am 12 years old and a homeschooling 6th grader. This is my first year as a Student Ambassador! I am also a member of the Chattanooga Area Geocachers, and I am active with the local Parks and Recreation program in a city near my home. My family geocaches, which takes us hiking at our local nature parks. I love to travel and see the country, and thankfully my parents like to travel as much as I do.
In 2018, I completed the Junior Ranger program at the Great Smoky Mountain National Park, and I was hooked. Since then, I have visited over 55 National Park Service sites and over 12 state parks in Tennessee, Georgia, and Kentucky. I have also attended Junior Ranger camps the last two summers. I have earned 97 junior ranger badges and hope to earn many more. I don't have a favorite park because I have enjoyed something about all the ones I have visited. My favorite activity is talking to park rangers, especially Law Enforcement rangers because they are the ones responsible for taking good care of the parks, and that is what I want to be when I grow up. I also enjoy parks that teach me about Civil War history and the Civil Rights movement.
I would like to visit the parks in Washington, D.C. because there is so much history to be learned there. I also look forward to visiting Yosemite National Park someday because it is so beautiful in that part of the country.
As a Student Ambassador, I want to share the USA with other kids in the world. I want to be able to be the one to introduce them to the remarkable wonders of the United States. In an age where cell phones and social media have taken over, I want to be the person to show them there is more than a screen. So get outdoors, see some national parks, and enjoy America's Beauty!
You can follow me on my blog below and on Instagram @JrRangerNoah22.